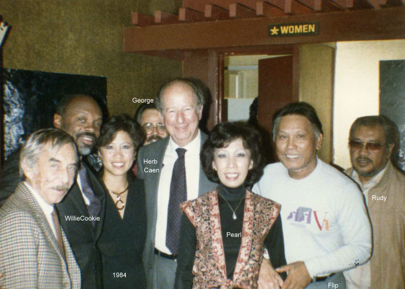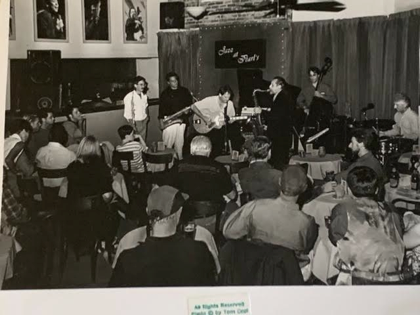 Hello Brother Billy,
As promised, here's the article about Pearl L. Wong. Enjoy!
Pearl L. Wong will be celebrating her 90th birthday this September and we will honor and dedicate a day on behalf of our City and County of San Francisco. The plaque that will be displayed in Chinatown tells a great story about her life. She's an overlooked Chinese American and one in a zillion !

'When I was a regular and investor at the then Shanghai 1930 Guanxi Lounge, and after Jazz at Pearl's had sadly closed, we engaged our dear friend Pearl to continue and promote Thursday night ala Jazz at Pearl's where she held court with late nights – a fusion of entertainment and Chinese dim sum !'
FF, Gregory
PEARL'S ROOM ( the plaque )
Dedicated to Pearl L. Wong

In the basement of the Great Eastern Restaurant on Jackson Street, Pearl Wong created a jazz club in San Francisco Chinatown in 1984. At times, the joint was jumpin' til 4 AM. As proprietor of the long running "Jazz at Pearl's" on Columbus Avenue in North Beach, Pearl nurtured and elevated the local jazz scene with a listening room to present countless talented musicians including her daughter, vocalist Cookie Wong. Jazz patrons and musicians alike treasured Pearl and her club.

For her vision, tireless efforts, and love for this City, we dedicate this room to Pearl L. Wong.

July 2021
San Francisco
_______________________________________________________________________
NOW, BILLY on Greg Chew :
Although Greg is already a "Senior Bro." in our FF Fraternity, I have been a "Senior Brother" to him and others like WeiTai Kwok and Tony Keng etc., by almost one generation. However, I often address Greg: 'Hon. Chew', as he was appointed S.F. Arts Commissioner in September 2009. I have admired 'Hon Chew' not only for his prestigious title, but for a long time for his fame as the creator of the 'California Dancing Raisins' Campaign 1985'. He often sees things beyond what we commonly see.
"Some time ago, the grape farmers ( California Raisin Advisory Board ) in the Central Valley of California were facing a huge glut of too many of their sweet products not being sold to consumers. It was known as 'Nature's Candy' through the endless marketing campaigns. The advertising agency that I worked for ten years in the making at Foote, Cone & Belding, S.F. was hired and given the problem, or shall we say, an opportunity to change people's perceptions, we initially performed numerous focus groups and discovered that raisins even reminded them of rat remains! The creatives were at work and came up with the IDEA to make Raisins cool
Therefore at the 'pitch' meeting in Fresno to the farmers, we all played performed the soulful pop hit Marvin Gaye's 'I Heard It Through The Grapevine'
and in partnership Will Vinton claymations maker we created the original three raisin characters to perform the song and ran the (TVC's) nationwide television commercials.
It started a movement as consumers caught on with a wave of many serious followers.
Many tons of raisins were sold nationally at all the major grocery markets as well as the agency started to merchandise products that were everything related to raisins.
If you come across or have collected a pair of 'Raisin' sunglasses, car sun shades, a claymation figure set (there's at least six made), collected all the promos in all of the Sunday comic strip 'Raisin' characters, saw many a noted chef, cooking with California Raisins, dressed up for Halloween as a 'Raisinette' or hundred of other items from the campaign, we hope it reminds you of that fun time.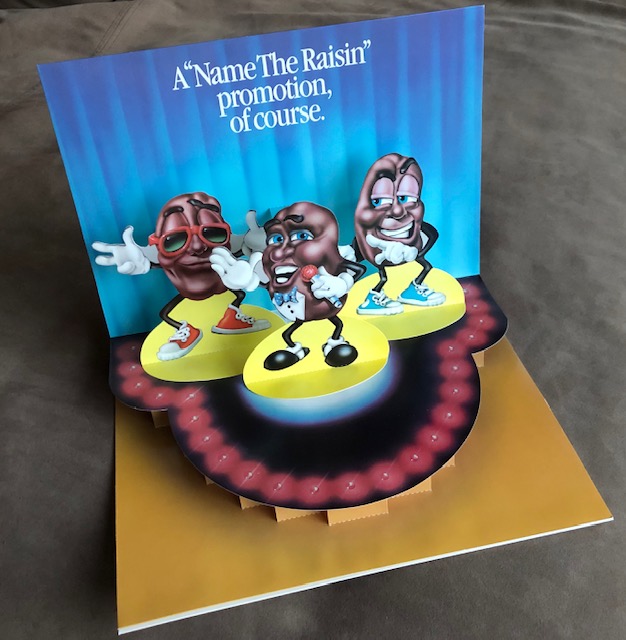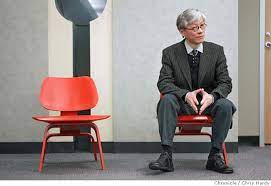 ________________________________________________________________
From Greg's Introduction of Pearl L.Wong above, I noted two 'Significant Comments':
1) An overlooked Chinese American and one in a zillion and
2) Fusion of Entertainment ( JAZZ ) & Dim Sum.
Indeed, to partner with Sonny Buxton, a Black American Drummer, to present Jazz (the most Innovative & Original part of American Culture) from S.F. Chinatown, a Chinese American setting, was an admirably courageous and humanitarian decision. Indeed, there is still great need today to promote deeper cross-cultural understanding and good feelings among people from different cultures and different racial and gender backgrounds.
Dim Sum is an important part of Chinese Culture and Chinese Culinary Art.
點心, ( Dim Sum in Cantonese and 'diǎn xīn' in Mandarin ) means 'Touching of the Heart '. For me the 'Touching of The Heart' is indeed the ultimate goal of our Friendshipology Initiative.
_____________________________________________________________________
Gregory Chew Bio :
In the world of advertising, Greg was Founding Creative Director of DAE, a full service multicultural advertising firm based in San Francisco, targeting the burgeoning Asian American and Asian consumers worldwide.
Prior to that, he worked for a number of mainstream ad firms and was also the team that created the iconic 'California Dancing Raisins Campaign.'
In public service, Greg worked in the City and County of San Francisco Mayor's Office, first appointed as Film Commissioner, to help revitalize the film industry,
Immigrant Rights Commissioner,to fight on behalf of newly arrived citizens, then transitioned over to serve on the Arts Commission, At Large, to champion the arts and culture, visual, performing arts, street artists, including the San Francisco Symphony for all.
He has invested over a number of restaurants, one of which the runaway success, Betelnut in San Francisco's Cow Hollow district.
He is an honorary judge of modern cars for the Rolls-Royce and Bentley Owner's Club for many Concours events.
He has been a frequent guest host for the 'Asian Comedy Night' at the legendary Purple Onion, North Beach.
Greg was initial funder of Emmy Award nominee 'Forever, Chinatown,' a complex portrayal of a man and his memory in association with Good Medicine Picture Company.
He has taught advertising courses at U.C. Berkeley Extension, San Jose State University, and graduate classes at the Academy of Art University.
____________________________________________________________________