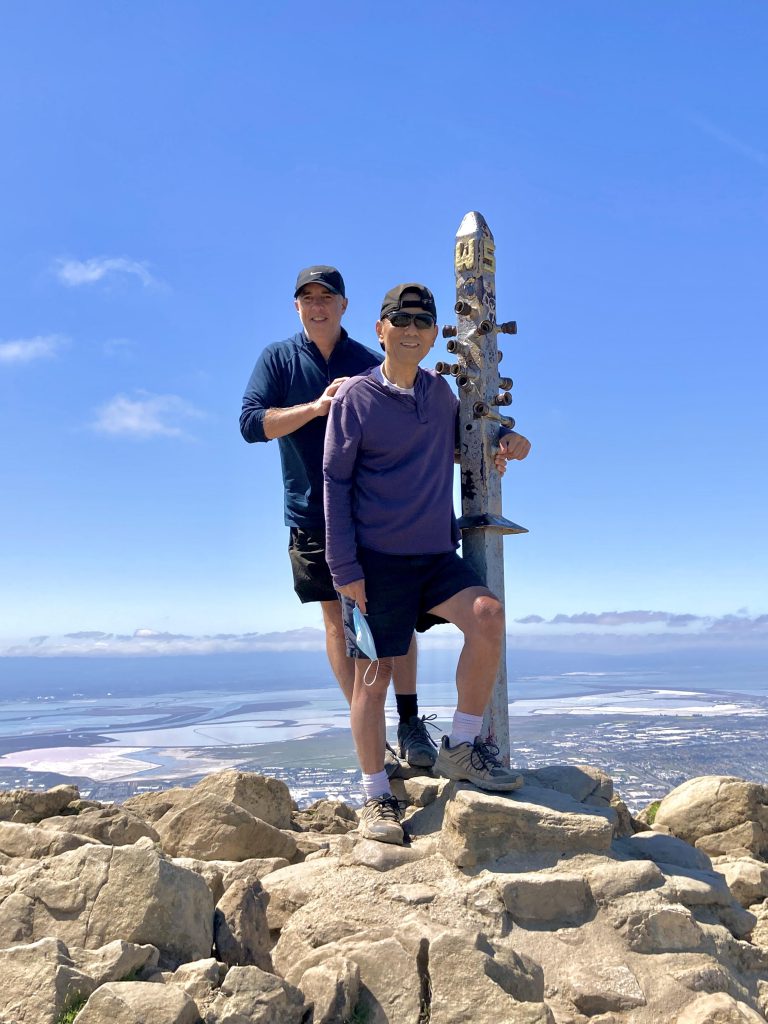 Now that we are on the cusp of re-opening California, it is time to reflect upon the past year. No parties, gatherings, restaurants, movies, concerts, weddings or libraries. It was largely an introspective year; cooking, biking, reading, hiking, gardening, hobbies, projects and personal growth.
Much will remain with me for the ensuing years as we enter this new phase. Coinciding with my retired neighbor (ex Wall Street veteran) with 2 teenage boys, a wife that works, who is now flushed with free time. Previously, he was a daily gym rat which they have been closed. Paul and I would hike many of the Mid Peninsula Open Space District 26 preserves in the Bay Area. From Bear Creek Redwood Reserve, Fremont Older, Picchetti Ranch, Rancho San Antonio, Steven's Creek, Russia Hill Ridge, Mount Umunhum and over to Mission Peak in Fremont. Many of the trails are filled with poison oak in the summer, fallen tree limbs, rocks and tree roots breaking the surface as we pass through.
My approaching 70 years of age and Paul, a healthy 55. My stamina is not as in previous years but quite acceptable. Many of our treks were challenging and by conclusion, I was spent. All the while, Paul was eating up the terrain with ease. We always kept a good brisk pace.
It was not at all surprising that I traversed up and down these Mid Peninsula Preserves but my hiking buddy has Macular Degeneration of his eyes since his late 40's. He can only see shadows with little depth perceptions. Yet, it was always I that weaken or occasionally tripped on the trails but never him. Often times, he would assist me with an arm to get to the top. I am his eyes and guide on these hikes. The appreciation and of each hike is unique with the added dimension of needing to convey the views to my hiking Buddy; the sky, horizon, trees, ravines, hidden dangers on the trails, meadows, cloud formations, animals, flowers, etc., all that we encountered of which we normally take for granted, is now looked upon, analyzed and translated by me.
This makes for smelling the roses even more. Our love for nature, camaraderie, friendship, and conversations makes for the best of hiking partners. Most handicapped people would reside in their homes but not my friend. A hiking Buddy and good friend to boot is a good combination to have. With the upcoming re-opening, we are off to see the Giant's/A's game come the end of June. 

"Every day is unique and special".
____________________________________________________