April 2023 Stephen Lee sent to Billy and James: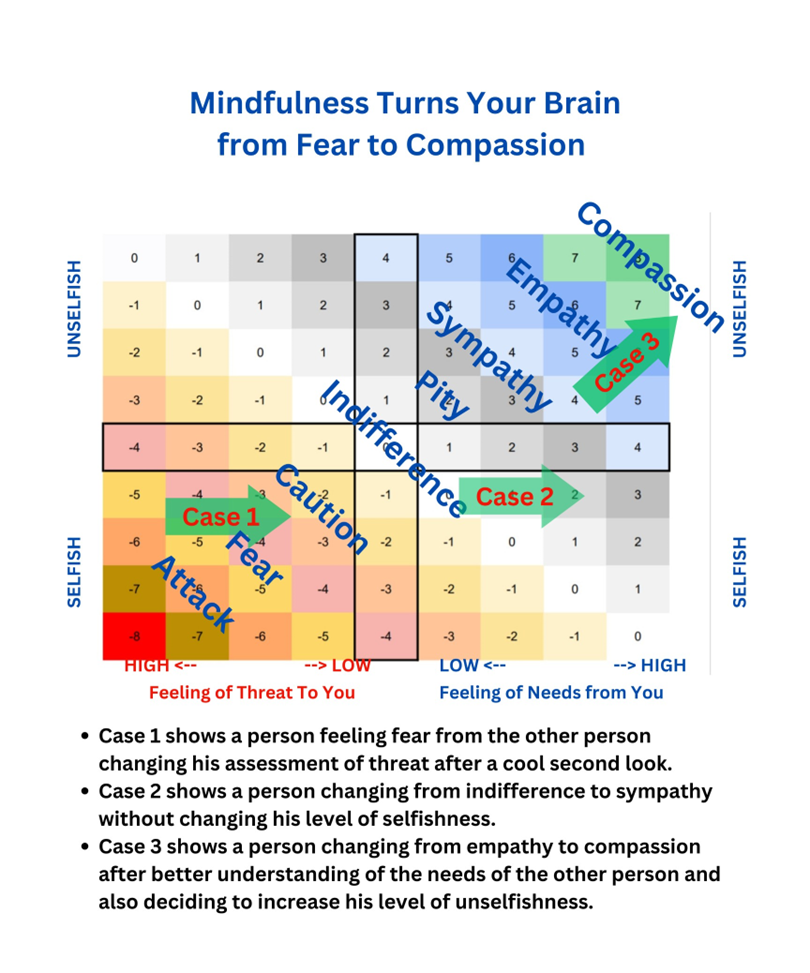 Billy to Stephen, and James:
Just realized that the ARROWS Stephen introduced in the charts are truly essential to our research Why they move in a certain direction to start with ? What triggers ? What encourages ? Why slow down, stop, or turn around.? Even turn around again ? How can that be facilitated etc. etc. etc. ?
Stephen to Billy and James:
The attached picture is my answer to Bill today about the different steps to change my own behavior from antagonistic to compassionate. I suppose there are other ways to get there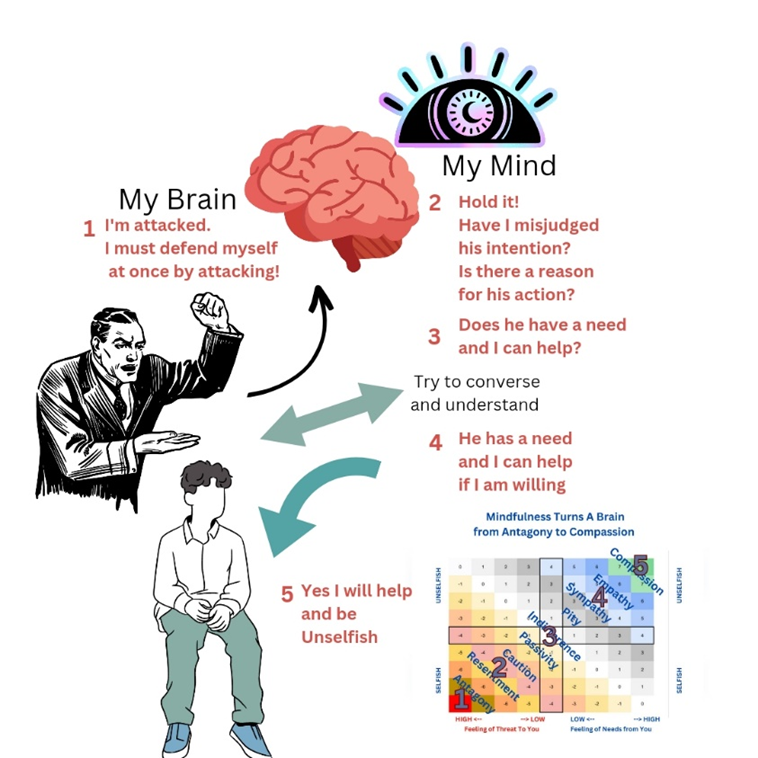 James Luce
to Stephen and Billy:
Not sure that Antagonistic is the correct word in this context.
Billy to Stephen:
Your Graphic is Fabulous. You are basically a Good Person with A Good Conscience, Stephen. Some people lack a Good Conscience. Yes,how can we build Good Conscience ?
May I suggest that you illuminate more about the ARROWs you showed in your earlier chart ? Each directive arrow may represent first One's Conscience, then Mindfulness, Reflection, and Commitment – all your words ?
Come up again with some amazing Stephen Lee graphics !
________________________________________________________