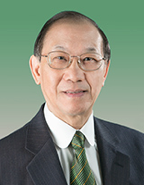 In the late 1970's China was at a critical crossroads whether to open door after 30 years of self-containment. The nation was suspicious of western motives and intervention, and its people would look at westerners with strange curious eyes. Yet every Chinese would happily welcome foreigners (Laowai) once they landed in China, apparently coming from a tradition that "有朋自遠方來,不亦樂乎""it's a pleasure to receive friends from afar". This Chinese friendship tradition turned out to have underpinned the turnaround of US-China relations since late 1970's.
Imagine US and China back in the late 1970's. The two countries and their peoples were so diametrically opposed — in political ideology, government system; in traditions, values, philosophy; in spiritual and religious beliefs; in social and economic structures; in business system and practices, and in people's living conditions, styles and standards. But when the two peoples started to engage in exchanges of friendship, good feelings develop, and the gulfs were almost miraculously bridged with both sides making compromises and accommodations, even both nations remained struggling in many arenas and trying to seek stable long-term relations.
I personally witnessed and took part in this FRIENDSHIP POWER at work. I had actually served as a catalyst through dedicating my career to my US-China business. How did it happen? Here's the backdrop: Back in 1978 all I had was the will since childhood to prepare myself so one day I might help in China's economic revival and reform (much like what Yugoslavia's Tito had earlier attempted). At college I studied Economics and served as president of the student union. I then came to New York to pursue graduate studies in public administration. I decided to stay in the U.S. for an MBA at Columbia University with the thought of gaining management experience and at some future time owning my business that could help China. So when news came out that China planned to open its door in 1978, I immediately set up a U.S. company and, through a connection I had fostered with the Chairman of China Resources in Hong Kong with my father's help, got an official invitation to visit Beijing with a few trade and factory-building proposals in hand for immediate action by the Ministry of Foreign Trade. By the end the trip I was offered to work with China International Travel Services (CITS) under the Tourism Department, and allotted a group visa to bring 34 Americans to do a sightseeing itinerary of 4-5 cities opened to foreigners at the time. Group sightseeing was the only travel form allowed then in China.
If ping-pong players in the early 1970's was pivotal in reviving the diplomatic relations of the two nations, then American travel starting 1979 was responsible for generating such great people feelings and friendships between the two peoples that formed a foundation for the two countries to build strong relations in the 30 years that followed.
By the end of 1979 I succeeded in obtaining 3 group visas to bring 100 Americans to see China. That year only 1000 visas in sightseeing groups for the whole USA were approved by China. Visiting Americans were so warmly received as friends from afar rather than as tourists, that returning Americans only had great feeling of Chinese people's warm and personable reception, despite their backwardness, limited food and beverage and extremely poor facilities. But friendship was the main Chinese theme at the time, not profit. Even stores selling handicrafts and clothing and groceries exclusively to foreigners were named "Friendship Stores".
So I became a pioneer in China travel, but a travel business with 100 customers a year was nothing to live on, but I saw it as a path forward to achieve my life goal to serve my mother country and at the same time connecting with America my father land. I quitted my VP job at Citibank in 1980, against advice of my father and even our friendly Chinese officials in Hong Kong, since China's open door was not a sure policy yet and its future faced perceivably insurmountable challenges.
Fortunately, China's economic reform continued to evolve with greater opening for foreign participation. Bro. I.M. Pei ( FF Fraternity Brother ) was invited to build the first modern hotel completed in 1981 located in Fragrant Hill, wholly owned and managed by Beijing municipality. In 1983 Bro. C.B. Sung completed the first 5-star Great Wall Hotel, the first joint venture given foreign ownership (albeit 49%). As to myself I grew in a few years to be a top American wholesale operator of China travel bringing thousands of Americans every year to see China.
Upon reflection now, the power of genuine friendship and service was a critical factor behind my personal success. The just-opening China had almost no tourism resources. Rigid Chinese officials, policies and practices were extremely difficult to say the least. But I worked with them as friends with respect, understanding and patience, unlike others who looked down upon Communist Chinese with suspicion and contempt at the time. My genuine friendship building with people at all levels from bureau heads, general managers to tour guides, and my personal motivation to serve and do good for the country rather than to make more profit, apparently touched the tough Chinese officials. I was approved more tour visas and allocated more hard-to-get hotel rooms and air and train tickets, despite the fact that I was a banker turned travel operator. By mid-1980's my company arranged over 10,000 American tourists each year to China with liaison in Beijing, Shanghai and Hong Kong and tour sales offices in eight major US cities grossing over $40 million.
To give back and to help Chinese officials to gain knowledge of western thinking and practices, and to promote friendship between Chinese and American professionals in travel and hospitality, I invited, at my expense, groups of Chinese officials (about 100) every year in the 1980's to fly over to visit major American cities, and organized seminars and visitations for their exposure and training from tourism development, hotel and airlines management to tour guiding skills.  Invitees requiring both central Beijing approval and U.S. consulate visa check included provincial governors, tourism bureau heads, travel service/hotel/airline managers, staff and tour guides. It was their first time venturing outside China, an eye-opening trip of a lifetime to see America's modern infrastructure and management and, no less importantly, how people worked and went about their daily life. Friendship and good feelings with the American people blossomed from the trip's intensive people exchanges.  In those days American people would look at visiting Chinese unassumingly dressed with strange eyes, but almost always extended warm welcome despite language obstacle. Attached is a picture of "one of the earliest groups of Chinese tourism and airline officials visiting the U.S. in mid-1980's at an U.S. airline ticketing office".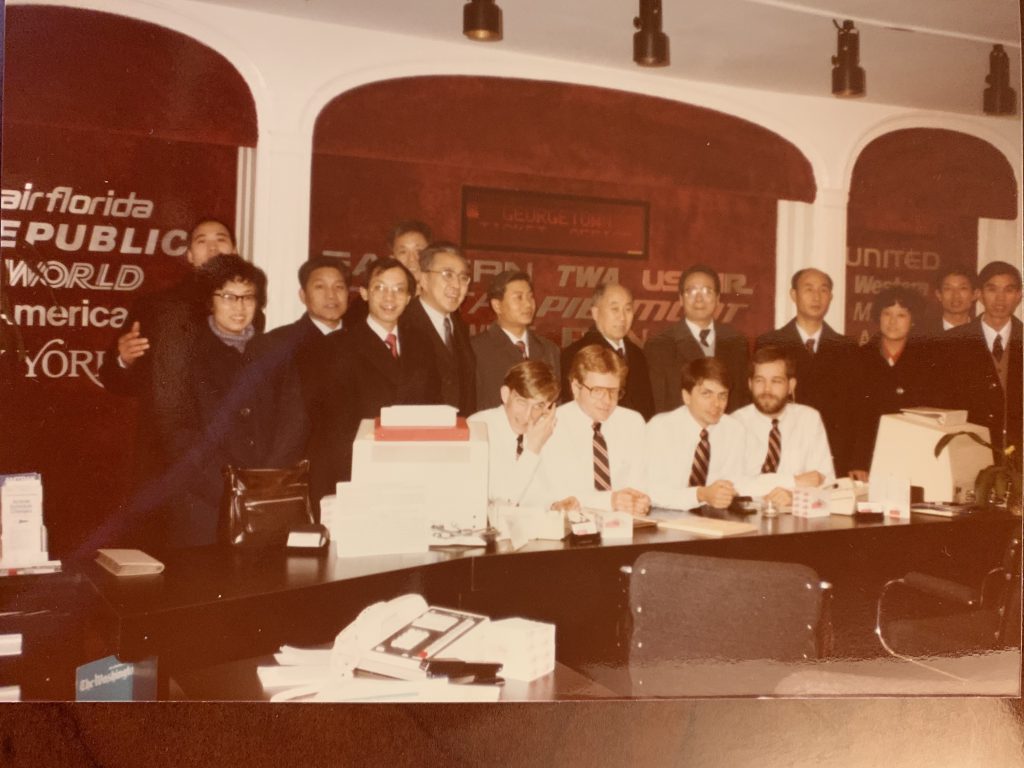 A key area in early 1980's for the U.S. and Chinese governments to maintain official cooperation for development was a Bi-annual Tourism Conference held alternately in each country. A great deal of friendship was built between top U.S and Chinese government officials. Some of the issues involved were higher quota for Americans to enter China and airlines landing rights. As a member of the U.S. delegation, I served effectively given my friendship with Chinese officials. Attached is a picture "In Beijing, Biannual U.S.-China Tourism Conference in mid-1980's with U.S. delegates on the left led by Undersecretary of Commerce Donna Tuttle at center next to Mr. Han, Director of China National Tourism Administration, on the left with Chinese delegates".
By the mid-1980's I started to develop with CITS other forms of travel for Americans including international conferences, professional exchanges, student and individual travel heretofore not allowed for foreigners. These programs further expanded the spheres and depth of friendship building between the two peoples.
Efforts to form U.S.-China sister cities were welcome as people friendship started to take hold in the 1980's before the Tiananmen Square massacre struck relations between the two governments to a standstill, but not between the peoples. Before the turn of 1990's more sister relations were officiated involving not just major cities, but also Chinese and American towns and counties. My wife at the time working under New York's Westchester County Executive Andrew O'Rourke linked the county with Jinzhou city.
By the turn of the century as China and its citizens accumulated wealth, more and more Chinese started to come to the U.S. for higher education, and more American students attended premier Chinese universities. This young people friendship was further expanded with the introduction in 2004 of Confucius Institutes which grew to over 100 at its height in 2017 mostly on campus across America. Friendship power reached new height when exchange programs were organized between high schools in major American and Chinese cities. My son Bro. Garrick had been running such student programs in conjunction with Columbia Teachers College for years until current Trump's policy and Covid-19 pandemic.
Recent historical development of U.S.-China relations is a great example of the POWER of FRIENDSHIP AND GOOD FEELINGS between two NATIONS OF PEOPLE. This friendship state has benefited both peoples immensely in terms of world peace and economic development. China has been able to lift more than 850 million people out of extreme poverty with poverty rate down from 88% in 1981 to 7% in 2015. Americans have been able to enjoy low-cost quality goods manufactured in China with little inflation.
But all these for over 30 years are being threatened as China became the second largest economy by mid-2010's with expansionist ambitions in trade (one belt one road), technology (lead in 5G, etc.) and military reach (South China Sea control). Friendship and good feelings are under destruction by wars on trade and technology in the name of national security. All forms of exchanges that feed friendship are being reduced. In its place bad feelings are being sewn every day. It brings out one key principle of friendshipology: "relations between nations is based on interest, interest and interest", said to me by a Chinese ambassador friend. Friendship is a means to an end, sad to say. But one traditional core value of the Chinese people remains : Rites and Friendship "禮義" – whenever and wherever it should be practiced.
_____________________________________________________________
Patrick Yau was born in Canton, China and grew up in Hong Kong where he attended New Asia College of the Chinese University of Hong Kong in Economics. He has been a New Yorker since arriving in 1970 for a Master of Public Administration at SUNY at Albany and an MBA at Columbia University. He has retired since 2016.
Patrick began his career at First National City Bank (now Citibank) in 1973 rising to Vice President for Regional Marketing. While at Citibank he was recruited in 1974 by Bro. Clifton Chang to join FF Fraternity, a Chinese fraternity founded in 1910. Patrick has been active every year for almost 50 years, having served in virtually all Lodge and Chapter officer positions up to Chapter Vice Chair.
In 1978 he founded two companies to pioneer US-China business as a way to engage in China's economic development as it emerged poor and backward from over 30 years of self-containment. By mid-1980's his China tour operation grew to be the largest in the U.S. arranging over 10,000 Americans to visit China for sightseeing, business, conferences and professional exchanges. He also sponsored Chinese officials in government, tourism, hotel and airlines management to visit the U.S. to gain first-hand knowledge and exposure to western ways of business and daily life. By late 1980's his China operations grossed over $40 million with liaison staff in Hong Kong, Beijing and Shanghai and sales offices in eight major U.S. cities.
Patrick also started his other company to organize international industrial exhibitions for China, since China had little foreign exchange nor knowhow to go overseas. In 1986 the first Beijing International Book Fair was held participated by virtually all major publishers from the U.S, Europe and Asia, and attended by then Ambassador Winston Lord. A host of other international exhibitions were held every year covering many industries that China needed for its advancement from agricultural to machinery to television and radio equipment. His company was also appointed official contractor under the United Nations Development Program (UNDP), and facilitated China in importing turnkey production machinery and other technical assistance.
In 1999 Patrick co-founded First American International Bank, an ethnic minority community bank with the mission of serving the Chinese American community in New York City to provide home mortgages, personal credit cards and small commercial mortgages. These credit services were not offered at the time by any American bank branches in Chinatown that only took deposits from the community. In recognition of the Bank's contribution to community economic development, the Bank was certified by the US Treasury Department as an official Community Development Financial Institution (CDFI), the first and only one for Chinese Americans in the country. The Bank became a highly respected champion in New York's Chinese American community. Patrick was also responsible for successfully built from the ground up the Bank's highly profitable fee-based business in China wire transfer, home mortgage origination/servicing, and wealth management.
During his career at the Bank Patrick was a dedicated community banker. He played a pivotal role in the formation of Chinatown Business Improvement District (BID) in 2012 working with other community leaders and public officials. After his retirement he continues to serve on both governing boards of BID and Chinatown Partnership Local Development Corp. (CPLDC). Both have been recognized to officially represent all segments of Chinatown. Patrick served as the Bank's Executive Vice President for 18 years.
________________________________________________________________
Billy's Comments : Patrick should be highly commended for his dedication to Friendship Building between China and U.S. – with his admirable Non Sibi Spirit. If Nations can abandon SELF INTEREST ONLY and focus on COMMON INTERESTS and WIN WIN STRATEGIES, True Friendship can still be attained.
________________________________________________________________