A legal scholar named Laura Rosenbury, who recently became president of Barnard College, authored a fascinating article on the law and friendship. I was drawn to share this article with Friendshipology readers both because of its merits and because in college Laura Rosenbury and my sister Serena were friends!
Rosenbury's article was published in the Michigan Law Review in 2007. What follows is drawn from the article, which bears the eye-catching title, "Friends with Benefits?" Any reader who would like to access the entire article may find it here: https://michiganlawreview.org/journal/friends-with-benefits/
The article's focus is family law, which is the field of law that addresses who may constitute families recognized by the state, as well as the privileges and responsibilities of those family members.
Rosenbury notes that family law has long ignored friendship. As she writes, family law recognizes marriage, but is silent with respect to friendship, dividing marriage from "mere" friendship. This silence suggests that friendship is thought to differ significantly from marriage or marriage-like relationships; friendship is presumed to be properly outside the consideration of family law. Yet, argues Rosenbury, such a difference may not conform to actual lived experience. Note as well, that our lived reality is shaped by the fact of legal recognition informing us which relationships are important and which are secondary, such as marriage (important) versus friendship (secondary) – although, of course, some choose to live in defiance of state-sponsored norms. Even with the lack of legal validation of friendship, for many people, their friends constitute their chosen family.
As Rosenbury points out, family law's focus on marriage to the exclusion of other relationships can lead people to prioritize that one relationship – a comprehensive domestic relationship which is favored in all kinds of legal arrangements – over others. If individuals want the state to recognize a relationship with other adults, they typically need to either get married or enter into a relationship which seems to mirror marriage, such as a domestic partnership.
Rosenbury argues that the divide between marriage and friendship is not gender neutral (and, until the recognition of same-sex marriage, would also be described as not neutral as to sexuality). If we think back in time, it is clear that legal recognition of marriage provided governmental support to the kind of domestic caregiving that was necessary to patriarchy which made the man the head of the household. And we know that domestic caregiving still follows gendered patterns today. Unlike in marriage, friendship does not consistently demand the same amount of unevenly gendered care work. As Rosenbury observes, friendships are not presumed to be exclusive or comprehensive. Friendships are also presumed to embrace norms of equality and autonomy over norms of domestic dependency. Friendships, in fact, may constitute a much more appealing form of human relationship than marriage.
Rosenbury would like to see the law recognize friendships. Such legal recognition would potentially lead to the structuring of life free from state-supported gender role expectations. We could imagine the law recognizing multiple forms of personal relationships between adults, providing governmental support for different sources of care. Why not accord friendship the same legal standing as marriage?
The idea of legally recognizing friendship has gained a bit of traction in another country – Canada. As my UC Berkeley colleague – and friend! – Sarah Song shares in her important book Immigration and Democracy (2018), available here:
https://global.oup.com/academic/product/immigration-and-democracy- 9780190909222?cc=us&lang=en& a Canadian commission recognized friendship as deserving the same legal status as familial relationships, in the context of immigration sponsorship.
As Song writes, In the report of the 1997 Canadian Immigration Legislative Review Advisory Group's report, "Not Just Numbers: A Canadian Framework for Future Immigration," appears the recommendation that Canada open its immigration system to recognize relationships among friends. In addition to citizens being able to sponsor their spouses, dependent children, fiancé(e)s, parents, and grandparents, the citizen sponsor would be allowed "to decide who is most important to them, and who is part of what they consider family in the broadest sense. It could even include a best friend." A 2001 Canadian Law Commission report, titled "Beyond Conjugality," endorsed this recommendation to establish "a system that allowed for self-selection beyond ties of blood and marriage" and "would significantly advance the value of choice or autonomy, at the same time as it would respect the diversity and equality of close personal relationships." Sadly, the Canadian government has yet to adopt this recommendation.
However, as Song notes, Canada did permit two best friends to become co-parents in 2017. Natasha Bakht and Lynda Collins, who are best friends but not lovers or "conjugal" partners, were legally recognized as co-parents to Bakht's biological son, Elaan. Collins had become a caregiver to Elaan and was Bakht's closest confidant. See "How Two Friends Fought to Be Legal 'Co-Mommas' to a 7-Year-Old Boy—and Won," CBC Radio, "The Current," July 17, 2017, http://www.cbc.ca/radio/thecurrent/the-current-for-february-21-2017-1.3991287/how-two-friends-fought-to-be-legal-co-mommas-to-a-7-year-old-boy-and-won-1.3991307.
In short, the law has largely failed to recognize friendship. It is arguably time for this to change, given the importance of friendship, attested to by one and all in Friendshipology.
___________________________________________________________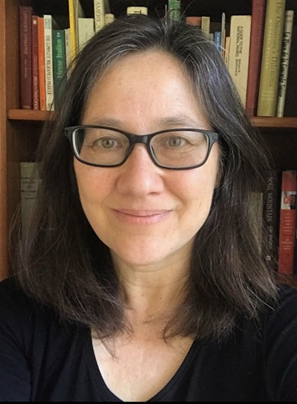 Leti Volpp is the Robert D. and Leslie Kay Raven Professor of Law in Access to Justice at Berkeley Law, and also serves as Director of the campus-wide Center for Race and Gender at the University of California, Berkeley. She is grateful to be the niece of Lucille and Billy Lee and for the friendship they have supported among the many members of their extended family.
_______________________________________________________________