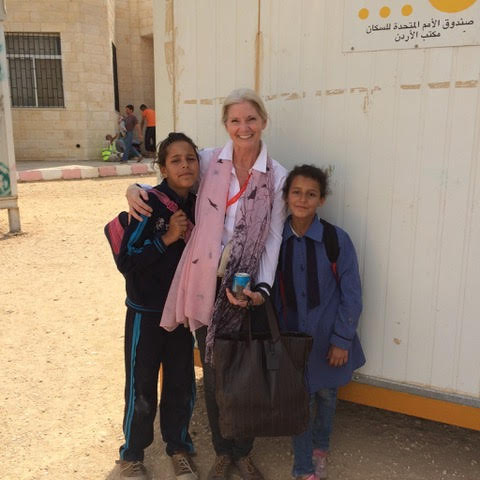 CYNTHIA ENGLISH FOUNDER – CEO – Chief Happiness Cheerleader GLOBAL SCRIBES : YOUTH UNITING NATIONS® TECHNOLOGY FOR POSITIVE YOUTH IMPACT Support: Youth Uniting Nations® Leveraging innovative technology for positive youth impact, our Scribers develop enlightened respect for humanity and its diversity while discovering their own talents and passions. Our 'For Youth, By Youth, ALL Youth' platform, Scribers WorldTM – The Creative Hub for Global Youth – augments formal education and spurs meaningful communication to Create. Connect. Collaborate. inspiring our global youth to become empowered global citizens.
___________________________________________________________
Forgive me for being late with my submission… the beauty & depth of so many of your stories in Billy's blog took me to faraway lands in times I will never know but wish to hold in my heart to feel what I just might be able to understand. A different time, different countries, and yet, stories of movement & change, fear & finally, fraternity…stories which continue to occur each day all around our world.
There is nothing I love more than diverse people, their cultures & our world filled with sights & sounds, smells & textures of 'different' mixed in with the clarity of 'similarities'. Spending my life living, working & traveling across our globe looking through rose-colored glasses since childhood, it was a disjointed moment when I felt a chill of change walking through the Helsinki airport in 2013. I was in one of the safest cities in the world, yet the sense of unease I felt was palpable– perhaps the culmination of a series of borders crossed. Either way, It was then I was struck with a vision to help re-direct what I suddenly saw as a backward trajectory to chaos & re-entrenchment happening around the world. With finite space, finite natural resources already stressed in so many places, changing climes (since the beginning of time) and migration for work or safety a continuum, the skills of listening and compromise seemed to be lost or breaking–for a global citizen, 'regression' was a sirens call. Compromise must find a way back into global discourse not be discarded. One world perspective needs to find a place.
The world needs more than a bandaid–we need a long-term solution. I began asking myself questions like, 'How can we really make 'unity' happen?' 'Can global peace really ever come to be?' There are countless organizations working on solutions, indeed, the United Nations has been striving for peace for years. But there is a difference between talking and doing. And, as we all know, trying to change adults is nigh impossible. We are a tough group, non? So, I started thinking about what the world is doing today & where we are going… if my goal is to give more people the opportunity to understand that we are all just people with more similarities than differences…and open doors of possibility…where do we start to build global trust? In my opinion, having global friendships is the beginning of building cross border trust. Breaking generational fears of 'other', of 'different'. I chose to focus on our global youth. If our future Stewards of Humanity & our Planet can go through life with friends from around the world, they just might pave the way as Youth Uniting Nations toward global care and unity. And when THEY are our household, community, corporate, country and even global leaders, they will bring with them a perspective too few people share today.
Next question, 'How do I reach them?' Technology. In my day as a youth, we had teddy bears, today, that phone in their hand?– their 'teddy bear'. The thing that gives them a sense of security has a lot of power.
Then next, 'What is the foundation of friendship?' Similar Interests. Working together on projects. Laughter. Empathy. Understanding. Trust. If we remove those elements of adult life which can cause huge rifts between families and countries, we will give the kids a chance to have fun building solid friendships. Then one day, with the security of a solid friendship, the ability to listen and discuss, knowing they can agree to disagree and their friendship will remain strong, subjects like religion and politics can be introduced.
'What can we build that will interest 8 – 21 year olds?' Giving them their own community where ALL youth are invited to participate. No religion. No politics. No segregation. of any kind. A community 'for youth, by youth, all youth'. No (or few) older adults.
& 'keep their attention? It needed to be inline with gaming & FUN!, with the added ability to provide a sense of accomplishment .
In June of 2014 I founded Global Scribes: Youth Uniting Nations®– Create. Connect. Collaborate. www.globalscribes.org click on GSIM radio their own radio station Scribers built, their YouTube Channel, their Instagram & so much more… See two of our Scribers from Turkey & Qatar on the TEDx red carpet, see their award-winning film 'Ocean Eyes' for the Blue Ocean Film Festival, see their interviews & so much more… With a concept of HAPPINESS, we moved from concept camp to a prototype build out in Jordan, from 16 kids to youth from 46+ countries with no formal marketing. Over 5 steps, 'Scribers' (the kids named themselves) write poetry, music lyrics, creative stories or narratives or share their artwork in their native language and in English (the best they can); they prepare 'selfie' videos describing their stories or storytelling or play their composition; they create a short film called, 'The Life I Lead'; they join GSYUN Teams like Science & Nature, Finance, Green Entrepreneur, Newsletter, Bon Appetit & more to discover their own talents & passions & build their self-esteem & efficacy, & lastly; they join a weekly video call to finally meet one another in real time. It is an honour to say we have Scribers who have been participating for 3 – 5+ years– they call GSYUN their 'second family'. The place they feel safe. Some have graduated from high school and are in University now. Some are looking for their first job. Some say they never in their lives thought they would know someone from that country, would never have a friend from there, & never in their lives did they know that maybe one day they would travel there. Most say they are happier. They know there is always a Scriber there to listen to them without judgement, to share their fears, tears, failures, triumphs & success. Positive mental health is a keen necessity in these times. They have learned they can do anything by walking through an opened door of possibility.
'Just an idea' began to flourish so much I had to pull it back so we can get the next phase of technology in place so we may touch the lives of hundreds of thousands of global youth. The prototype of our Y.U.N. App is built, we need only the last funding to build out the entire App. For Youth, By Youth, ALL Youth. Adding new layers to a simple idea of global friendships.
Friendshipology is a thriving concept– I feel so blessed to have met Billy at Stanford when I was there as a GES+ winner…as you might imagine, we have an unbreakable bond. I so hope to meet you all one day… in the meantime, if you would like to know more about GSYUN or how you might help us move forward in connecting our global youth in a safe, healthy & positive way, please connect with me! cynthia@globalscribes.org
_________________________________________________________
THROUGH COMMUNICATION – INTERACTION; THROUGH INTERACTION – KNOWLEDGE; THROUGH KNOWLEDGE – UNDERSTANDING; UNDERSTANDING ILLUMINATES & ALLOWS US TO CREATE A CLOSER WORLD. This quote by R. Civita is a FOUNDATION of GSYUN
_________________________________________________________
VITA: Founder and Visionary, Cynthia English spent the first 22 years of her diverse career in the fashion industry traveling worldwide sourcing vendors, managing manufacturing, shopping stores for inspiration and overseeing product design, as well as buying for retail stores, on behalf of some of the largest global fashion brands. She has been responsible for businesses ranging in $volume from $4.0m to $86.0m in sales and/or inventory value. Both a passionate writer at heart-having written her first book at age 8, "Ralph the Mouse"-and an entrepreneur since the age of 21, her creative spirit began to take hold after leaving the corporate world behind. She opened a small interior design company and created great dates™, a concept focused on building closer relationships through shared experience, which targeted multiple platforms including print, television and the internet. great dates™ was picked up by the Hallmark Channel and then subsequently dropped when Crown Media shifted their opening strategy to classic re.runs. Cynthia's life continues to evolve as she explores cultural interchange in every corner of the globe- from climbing the pyramids of Tikal, Guatemala to inspecting vanilla vines in Bali to being a volunteer in Zambia for Habitat for Humanity to trekking over 800 km solo from St. Jean Pied de Port to Santiago de Compostela, across El Camino, St. James' Way. In an about-face from her high-glamour fashion roots, she learned how to survive with one change of clothing, the shoes on her feet (and her pink flip-flops), thus opening doors to an entirely new world of adventure brimming with freedom, more privilege, and everyday miracles. Cynthia graduated from the Marshall School, University of Southern California, with a degree in International Finance and Duke University's Non-Profit Management School. Fortunate to attend the Aspen Writer's Conference, and Oxford University's School of Continuing Education for Creative Writing, she learned to champion criticism, stay unique, and to keep striving to be better. Taking inspiration from her many and widely varied adventures, she has had articles published in the United States and Europe, her first thriller novel was published in the United States in 2010 and she is now pursuing her childhood passion-writing and outreach. Cynthia heeds the impassioned plea of a young woman named Honig, whom she met on a train between Budapest and Bucharest–"please, never stop delivering world adventure to those unable to make the journeys themselves." And to this end, embracing the human dynamics and cultural riches she has known, she perseveres through life's lessons to provide powerful messages of love, acceptance of different and distinct lives, and preservation of free spirit in all humanity, regardless of origin and culture through the current scaling of Global Scribes: Youth Uniting Nations® the App & web-portal, Y.U.N. or Scribers World™️ is planned to launch in collaboration with SAP Next Gen and global academic and corporate partners as soon as final funding is found.
_______________________________________________________________