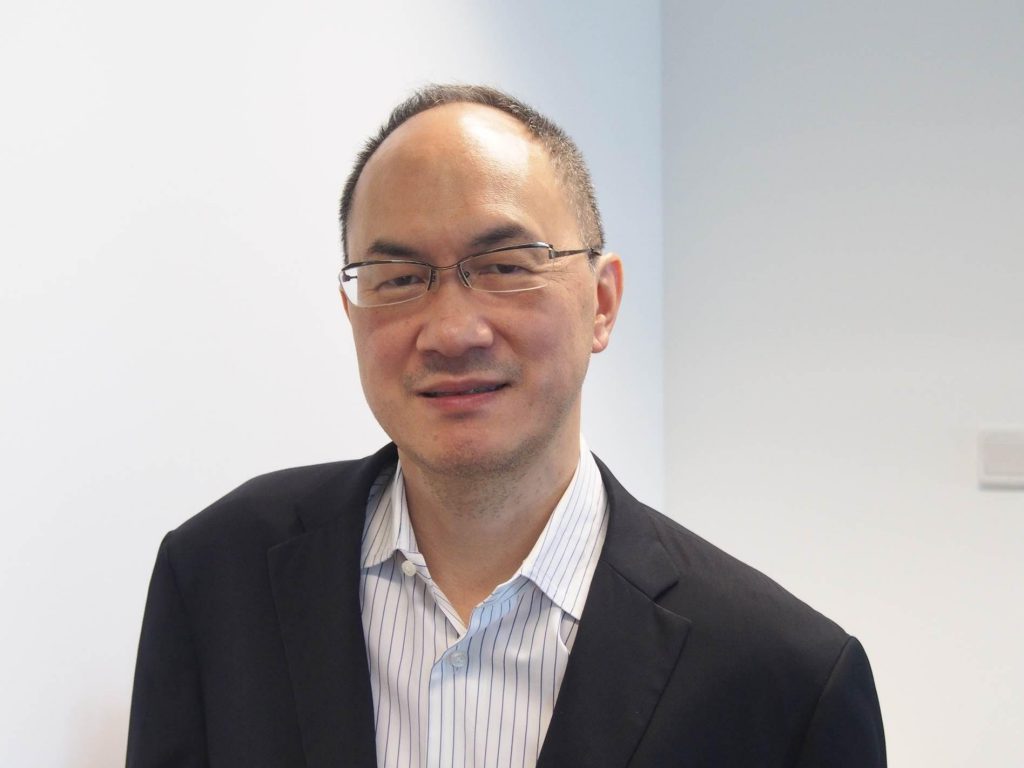 Mr Yang has been with IMC since 1995 and has held various senior appointments. Prior to joining IMC, Mr Yang was a member of Office of the Chairman Stan Shih and Associate General Counsel at Acer Computers in San Jose, California and Taipei, Taiwan. He started his career practising law in Silicon Valley at the Cooley Godward and Brobeck Phleger law firms.
Mr Yang is on the board of Directors for the Asian investment company of Verlinvest, NUS (National University of Singapore) Business School's Centre for Governance, Institutions & Organisations. He also is on the Council of Asian Corporate Governance Association (Hong Kong), and
Mr Yang received a Bachelor of Science in Industrial Engineering from Stanford University and a JD from Stanford Law School.
_____________________________________________________

Born in New York City, I grew up in Davis, California. I then lived in the Bay Area for several years attending university and law school and then practicing law. In 1995, I moved to Hong Kong and then to Singapore after I met and married my wife there. I work in a family business which was founded by my grandfather and does shipping & logistics.
I was honoured by Billy to ask to write this for his blog.  I first met Billy in 1984 on the tennis courts (where else would he be! ) when I was in law school.  His hearty laugh and fun loving nature enticed me to join FF Fraternity where Billy is active and one of the most respected senior brothers.
Needless to say, the year 2020 has been full of surprises. COVID. Black Lives Matters. California forest fires. The Presidential election.
From Singapore, I try to follow what is going on in the USA both for work and personal interest.
My working hypothesis is that the COVID virus has exposed and in some cases accelerated systemic issues and trends developed over the last 30 – 40 years of:
· a rise in inequality in terms of race, income and opportunity
· over indebtedness
· short-termism
· climate change
· digital economy
· an increasingly polarized population, and
· the shift from West to East which is impacting geopolitics
With staying at home more these days, there is a lot more time to think about these topics. Whether turning on the TV, listening to webinars and reading the newspapers, it can be information overload and lead to feelings of negative emotions and uncertainty as to what is real or fake news.
For the situation in the USA, I have been away from the USA since 1995. Although I do go back a few times a year until this year, I still feel not as in touch. The America today seems very different than the one back in 1995. What has helped me a lot in the last 6 months has been frequent calls with friends and relatives in the USA.
When Black lives matters protests in Minneapolis first happened, a cousin in the Bay Area told me that there were similar protests in small towns across America. That told me it was really widespread. Then there was the reporting on the protests in Portland. I spoke with a college friend who is from there and whose parents and adult children live there. He said the protests were taking place in an area of a few blocks by few blocks and not so widespread. Very different than what I saw or read in some of the media.
With time at home to read more, I started paying much more attention to climate change. To understand it better, I had calls with a friend from FF Fraternity who has been active in climate change for over a decade. I told him I wish I had the foresight like he did. Not only does climate change affect our business but one of the California fires this summer got to Vacaville which is only 20 miles from Davis where my mother, brother and his wife are.
I have regular weekly calls with a group of friends from a non-profit organization where we have been active for 20+ years. The group covers the political spectrum. We have good discussions especially on the US Presidential election. Amongst friends, we are able to discuss and respect each other's opinions even though we sometimes have to agree to disagree. Though we have known each other for 20+ years meeting a few times a year, I feel we have gotten to know each other more during these calls. A silver lining to sheltering at home.
I speak weekly with my roommate from law school. He is very well-read and stays on top of current events. He also is a full-time arbitrator so makes his living by listening to both sides and then making the call. Putting aside his political leanings, he is able to get to the heart of the matters and explain both sides to me in a much more objective say than FOX and CNN.
I speak regularly with some college friends. This really helps to uplift my emotions as we remember the good old days including on my last trip to the USA last October. And to look forward to more in the future when we can travel again. Our conversations range from politics to college and professional sports.
I also speak frequently with a friend who is a former law firm colleague. We were both young associates together back in the day. We bonded over that experience as well as playing basketball and sports in general. I have always valued his opinion as he calls it like it is. He and his wife are both very civic minded so we also talk about what is happening in US society.
The FF Fraternity that Billy recruited me into has regular zoom get togethers. Some of it is social where its great to see familiar faces on Hollywood Squares on the zoom screen. And others cover serious topics where there are particular brothers who are subject matter experts. One of them was why there are so few Asian-American CEO's at US companies. With the current US-China situation, it is a very sensitive time for Asian-Americans. I do not feel it living in Singapore but learn a lot about this from my FF brothers.
The virus has prevented seeing friends in person.  But now that many of us are staying at home more, including not going on business trips, I have found more opportunities to talk more and more deeply with friends.  They have been a real intellectual and emotional support.   Still, I cannot wait to be able to travel to the USA and see them in person again.
________________________________________________________
Billy's Comments: Yuelin is one of my favorite younger friends, for indeed he nurtures our Friendship by visiting me and Lucille every time he comes back to the Silicon Valley for business. Yuelin, Lucille and I deeply appreciate that ! Thank you for Keeping In Touch!
_____________________________________________________________